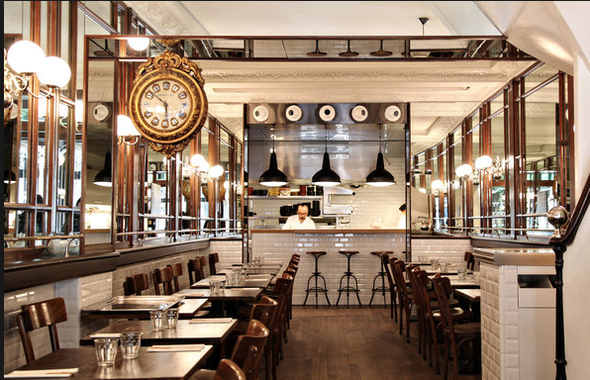 When a candidate calls or SMS the number which is allocated to you as your own contact number for hiring, we will immediately reply back with a message to guide them to apply via SMS or online.
If the candidate is using a smartphone, he/she can tap the URL to jump to the web registration page (the page you are currently looking at).  More details of the business, job descriptions and benefits are found here too.  If the offered position interests the candidate, he/she can send his/her particulars through "Apply Now".  The application will be sent to our server and at the same time forwarded to the designated email address of the client (e.g. HR manager).  Our server stores all the application data for any future reference.  We can customize your application form based on your needs.
Please feel free to try registering yourself to see how the system works! (Don't worry this is a demo and you are not applying to SMS247 Café!)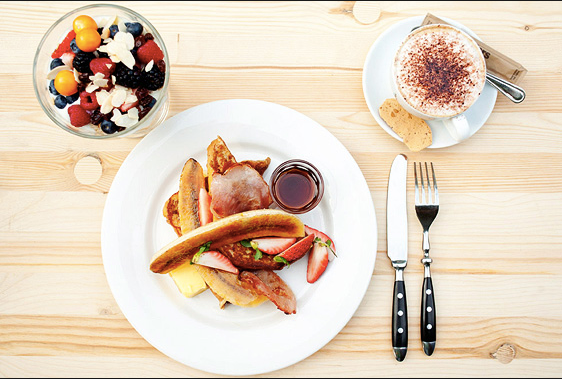 Do not put too much information in the advertisement.  Make it simple and straight to the point. 
Basically candidates want to know only three points. 1: POSITION 2: SALARY 3: LOCATION.
Make them really visible in your advertisement. 
All other details can be put in the job description here instead.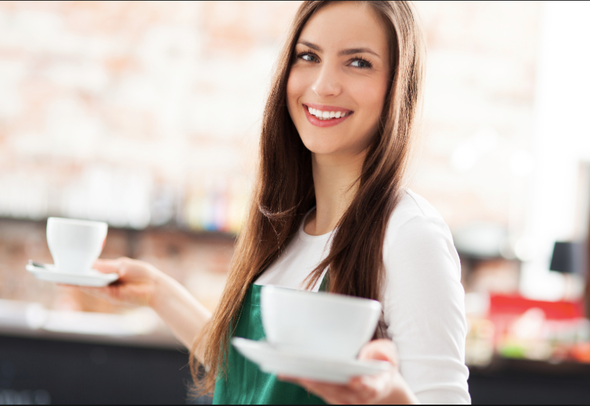 If you do not have a quota for foreign staff, we are able to include "Yes/No" page before they proceed to the application.  Many things are customizable in our service!
When you receive an application from an eligible candidate, please contact him/her immediately to set up an interview.  The best way to contact is SMS.  It is reachable and reliable.  You don't have to take notes and will get faster response than leaving your voice message for return call.
We wish you all the best in hiring!
The store manager is responsible for leading all team members in the efficient and profitable operation of a SMS 247 Café store. He/she is responsible for managing the day-to-day store operations, maintaining high store standards and conditions, and fostering a positive environment, which provides consistent fast, efficient, and friendly service ensuring a Total Quality Experience for both our customers and team members. The store manager creates the tone and personality of the store by being an advocate of training, customer service, product knowledge and education, encouraging safe work practices, and a demonstrated commitment to our Guiding Principles and House Rules.
The barista is responsible for serving all products with friendly, individualized attention towards each customer. He/she is also responsible for educating customers about our premium coffees and teas. The barista fulfills any other duties the store manager, assistant manager or shift supervisor assigns and represents SMS 247 Café in a professional manner.
Responsible for providing courteous and efficient food and beverage services to the guests.
To present menu, take order, suggest and recommend appropriately.
To attend and respond to guests' needs promptly and professionally.
To present bills to diners, collect payment and give to the cashier, return change or credit card to diners.
To perform general housekeeping and cleaning duties, including sweeping, mopping, cleaning glasses, furniture & fittings, laying of tables and up-keeping of rest room etc.
Any other appropriate duties and responsibilities as assigned.

- Transport and meal allowance provided.
- Medical claim (up to $30 per visit)
- Annual leave, medical leave and 2x public holidays.
- Salary increment based on performance, etc.
** Besides salary, (non-executive) employees have the following rights under the Employment Act and CPF (Central Provident Fund) of Singapore.
- Payment of CPF contributions.
- One-time payment of salaries.
- Overtime payment.
- Provision of paid annual and sick leave.
- Adherence to requiments regarding working hours.
For more details please refer to Ministry of Manpower website and Employment Act (http://www.mom.gov.sg/)