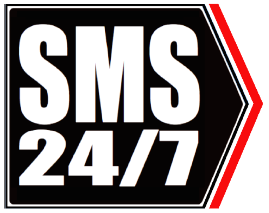 【For F&B outlets in Singapore】
Home delivery apps such as Grab Food, Deliveroo, Food Panda, etc, are closed to each app user.
To expand your customers, we provide an "SMS24/7s promotion service" to lead more customers to the order page of each restaurant.
By attaching links from outside of your home delivery app menu, you can get more customers than depending on them only.
The target customers living in Singapore who are interested in the food.
The SMS24/7 service will respond to your customer's inquiries 24 hours a day.
You can promote not only home delivery service, but also take away the menu at your outlet.
We will widely publicize your menu, maps, prices, etc. of outlets, handling these contacts from the ad 24 hours a day, and connect to the person in charge of your outlet.
Now, the customers are staying at home, it is important to widely expose the information of your outlets to get more customers.
When a prospective customer chooses the ordering menu of each home delivery app, your menu competes with other restaurants.
However, there is not enough space in the menu of apps, to show the difference between other competitors.
We can display the characteristics and uniqueness of your outlet on various media such as posters, flyers, web site articles, blogs, SMS, etc.
→ For prospective customers who are interested in it, SMS24/7 service will connect directly to the order page of your order menu on the delivery app.
This also makes it possible to reach customers other than those who frequently use these home delivery apps.
Each home delivery app can cover their users but it does not have the function to highlight the particular area for your outlet.
For example, if your outlet in Chinatown, you cannot reach the menu on these apps for your sales promotion to a specific area.
Therefore, by exposing it in various media such as posters, door to door flyers, web site articles, blogs and SNS in the target area, with SMS24/7 promotion service, you can also promote take away menu as well as delivery service.

We will create your information page, with a link to the order page of your outlet on each home delivery app and photos of recommended products, menus that you are focusing on selling.
You can start using the SMS24/7 promotion service after setting these pages.
The usage fee: From $300/month
(Note:door to door flyers, and other paid advertisements will be charged separately)
*Free for creating the information page for the outlet now!
Please consider it. 
Thank you for your cooperation.